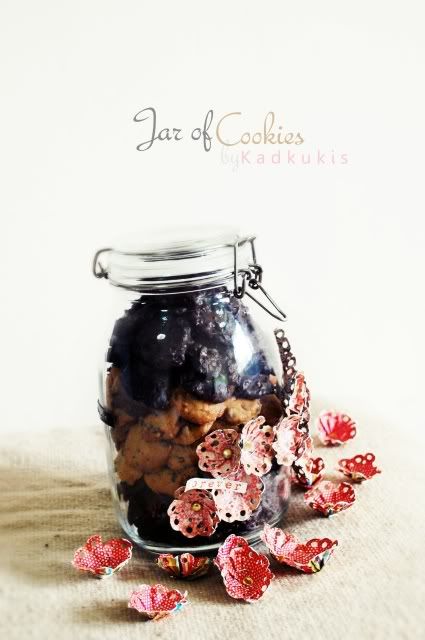 We know it's still early, but this is what we'll be having for this coming Aidilfitri !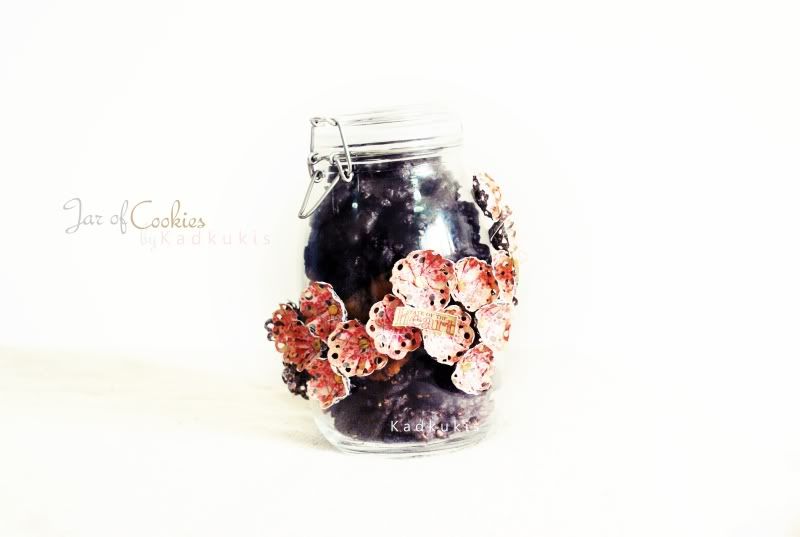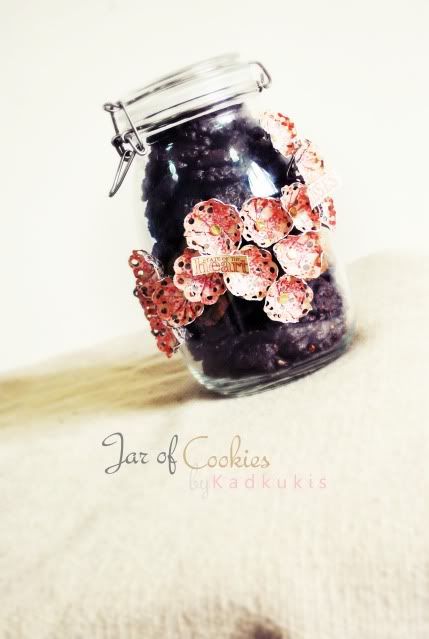 It's a jar with lid from Ikea, and it is filled with our homemade cookies - Hitam Manis and Coklat Klasik cookies and altered with our handmade flowers made from pink/red patterned paper and finished with a gold colored brad !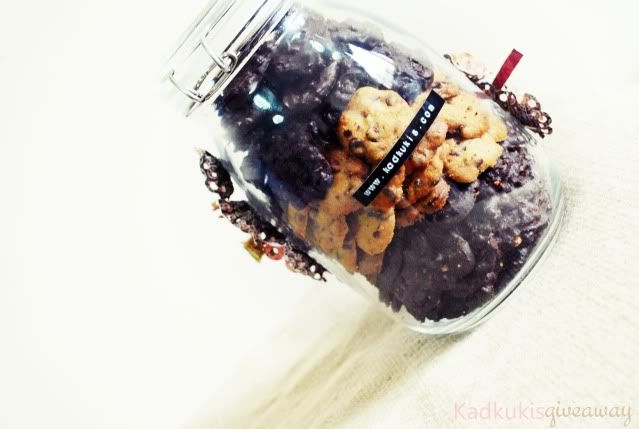 We have two of them, and one is to be given away for our 2nd giveaway !
Kindly follow our instructions to participate !
Be a fan of our Facebook page and/or follow our blog !
From our Facebook page, please share one of the photos of this cookie jar with a short description about our giveaway and tag us (kadkukis.com) and/or have this giveaway posted on your blog.
Leave your comment with your contact details (name and email) here at this giveaway entry together with the shared Facebook / blog link(s).
The closing date of this giveaway is on 07 September 2011 !
http://www.kadkukis.com/2011/08/cookies-in-jar.html
.